6th Framework program project NAPOLYDE – "Nano-structured polymer deposition processes for mass production of innovative systems for energy production & control and for smart devices"
Description
Coatings are very important in several industrial sectors due to the possibility to act on several surface properties such as thermal resistance, mechanical properties, optical properties, etc. The application of nanotechnologies in coatings contributes to introduce or combine innovative mechanical and functional properties such as: wear resistance, electrical properties, barrel properties, etc. In NAPOLYDE project innovative coatings with improved functional and mechanical properties were developed for application in aerospace, biomedical, flexible photovoltaics, electronic, and other very important industrial sectors.
MDP Role
MDP was the responsible of environmental evaluation of the new coating developed by wet of plasma technologies by using LCA approach.
Project Duration: 1 April 2005 – 31 March 2009
23 Partners from 11 European countries
Arcelor-Mittal (Belgium, coordinator) – CEA – CNRS LGET – ST Microelectronics – BOC Edwards – Sopra – Saint Gobain Recherche – ALMA Consulting Group (France) – Università di Bari – MDP Materials Design & Processing Srl (Italy) – CSEM – Solaronix (Switzerland) Vienna University of Technology – Konarka (Austria) – Scandinavian Micro Biodevices (Denmark) – Siemens – 3P Energy – EADS–Deutschland (Germany) – Tyndall–UCC (Ireland) – Elceram – Czech Technical University (Czech Republic) – Bar–Ilan University (Israel)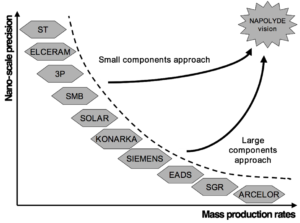 6th Framework program project INNOFOOT – "Innovative Treatment of Foot Disorders" (www.innofoot.eu)
Project Description
The general aim of the INNOFOOT project is to reduce production costs of orthopaedic footwear and foot orthotics of at least 20% with also the added value of improved and controllable medical quality of orthopaedic footwear and foot orthotics and therewith preserving the competitiveness of the trade.
MDP Role
MDP was the responsible of the environmental and cost analysis of the new technologies developed in the project by using Life Cycle Assessment approach
Duration: 1 February 2007 – 31 January 2010
22 Partners from 7 European Countries
TNO Science and Industry (coordinator) – Nederlandse Vereniging van Orthopedisch Schoentechnici – Wittekamp en Broos – Buchrnhornen Orthopedische Schoentechniek (Netherland) – API Servizi – C.F. srl – Material Design and Processing srl – University of Perugia (Italy) – Czech Footwear and Leather Association – Tomas Bata University in Zlin (Czech Republic) – Gremi d'Ortesistes i Protesistes de Catalunya – Asociacion de Empresas de Ortopedia Tecnica de Andalucia – Flexor S.A. – Mateos e Hijos Plastic – Especialidades Medico Ortopedicas – Ortopedia Molla Molla Instituto de Biomecanica de Valencia – Asociacion de Investigacion de Materiales Plasticos (Spain) – TRIO d.d. – Kopitarna Sevnica (Slovenia) – OrthoBaltic Orthoservice UAB (Lithuania)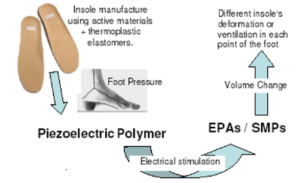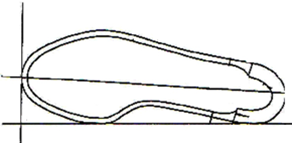 6th Framework program project MULTIHYBRIDS – "Innovative sensor-based processing technology of nanostructured multifunctional hybrids and composites"
Project Description
The main aim of this IP proposal is to develop innovative factory of the future integrating technologies for the preparation of advanced specialty materials based on industrially important new polymer hybrids and nanocomposites whereby the synthesis and modification of the inorganic phase is achieved through the use of precursors that are to be made easily dispersible in the organic polymer matrix.
The objective-driven approach is the in-process tailoring of materials with successive validation of the approach through on-line characterization of the process, characteristics and targeted performance of the newly produced nanomaterials.
MDP Role
MDP was responsible for Life Cycle Engineering studies of all nanostructured materials developed in the project
Duration: 1 January 2007 – 31 December 2010
22 Partners from 8 European Countries
PROPLAST – Consorzio per la Promozione della Cultura Plastica (Italy – Coordinator) – Elettronica Conduttori – Basell Poliolefine Italia – C.E.A.S.T. – Compagnia Europea Apparecchi Scientifici Torino – Università di Trieste – MDP Materials Design & Processing Srl (Italy) – PLASTIQUES RG – CEA – Commissariat à l'Energie Atomique – Université Louis Pasteur – ARMINES – Association pour la Recherche et le Développement des Méthodes et Processus Industriels – Schneider Electric Industries – CNRS – Centre National de la Recherche Scientifique – Délégation Rhône-Auvergne (France) – Aston University (UK) – TOPAS – Technologie-orientierte Partikel – Analysen- und Sensortechnik – IPF – Leibniz-Institut für Polymerforschung Dresden – Leistritz – xtrusiontechnik (Germany) – University of Minho (Portugal) – SYNPO akciova spolecnost – PEMŰ Plastic Processing Corporation (Czech Republic) – OPW Doskomp (Poland) – Budapest University of Technology and Economics (Hungary) – ECNP European Center for Nanostructured Polymers and Nanocomposites (International)